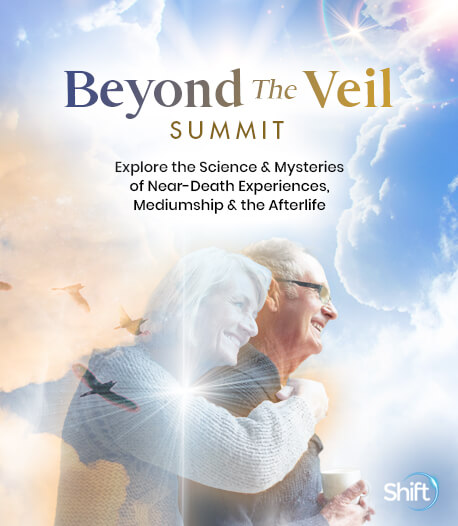 Program & Replays
Transcendence: An Evolutionary Shift From Fear of Death, Hell & Witches, Receive Miracles, Signs & Messages From the Beyond!
Broadcast on November 03, 2022
With Shawna Bluestar Newcomb
Hosted by Lisa Bonnice
Transcend fears of death, and evil, and be open to the miracles and blessings right in front of you from the beyond! Shawna Bluestar Newcomb reveals a powerful hidden historical context behind the narrative myth of witches and evil — which created a legacy of fear, and a great disconnection from the miraculous. Tune in as Shawna shares her personal experiences of NDE, releasing her fears as a medium, what spirit really wants you to know, and channeled messages from the beyond.
In this session, you'll discover:
The hidden historical context behind fear of the witch, evil that connects to the modern day legacy of suppression and oppression of spiritual connections and gifts
How to increase your connection to spirit, loved ones, and the miraculous language of the beyond so you can say yes to more magic and bliss in your life now
Shawna's channeled messages from the beyond that continue to open hearts and minds, with greater hope, inspiration and clarity
The opinions expressed here are those of the author/presenter and are not representative of Shift Network employees, customers, or other presenters.
Love this Speaker and What They Have to Say?
It can be yours to keep... forever.
Get lifetime access to the summit and bonus material by upgrading now!
UPGRADE HERE
Shawna Bluestar Newcomb
Visionary Healer, Speaker, Medium Spiritual Guide, Creator of 2 Virtual Courses
Shawna Bluestar Newcomb (Shawnee, Lenape, Zapotec) is opening hearts and minds across the world, sharing ancient wisdom for modern times as an international speaker, visionary healer, medium, and spiritual guide. Her profound universal messages offer clarity and peace for these times of transformation and our great evolutionary leap during "The Great Shift."
Shawna guides seekers and changemakers to navigate the new paradigm by opening to their inner authority, authentic power, intuition, and unique genius through healing sessions, personal readings, and workshops. Shawna is the creator of the online courses: The Reverence Code Reset: Changemaker's Course, and Sacred Feminine Rising. Shawna collaborates with her father, leading a global movement for conscious change. She reveals the hidden history behind our common wounds and collective trauma as a result of the Domination Code. As a way forward, Shawna shares insights from her teachings of The Reverence Code, based on ancient and mystic wisdom. Many people have called her work life-changing. Shawna is dedicated to a vision of healing for all peoples, beings, the planet, and future generations.