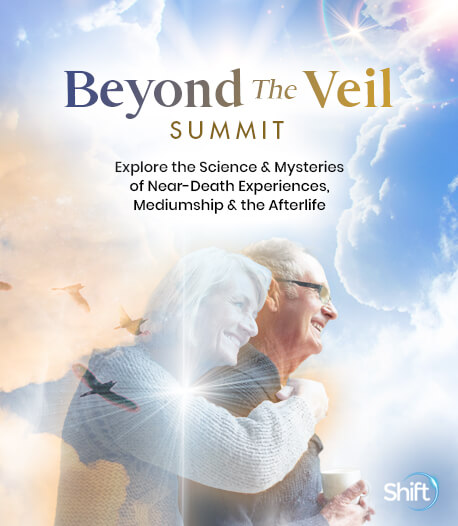 Program & Replays
Living With Ghosts: The Healing Power of After-Death Communication
Broadcast on November 02, 2022
With Stephen Berkley & Janice Miner Holden, EdD, LPC-S, ACMHP & Noelle R. St. Germain-Sehr, PhD, LPC-S, NCC
Hosted by Lisa Bonnice
Stephen Berkley, Jan Miner Holden and Noelle R. St. Germain-Sehr, PhD, will talk about an injustice that inspired Stephen to make the film Living With Ghosts. The experts from the film will discuss the importance of the film's featured study, and implications from the findings. Living With Ghosts records the first-ever publicly funded documentary film's attempt to facilitate sensory contact with deceased individuals — the goal being to determine if such contact should be used in a clinical setting to reduce severe grief. The answer, spoiler alert, is a resounding "yes!"
In this session, you'll discover:
20%-30% of all bereaved people suffer from chronic grief disorders for which traditional talk therapy is ineffective
Researchers have known for decades that the bereaved do better when an emotional bond is maintained with the deceased and yet psychologists routinely discourage such efforts
The therapy featured in Living With Ghosts has been proven effective for the treatment of debilitating grief
The opinions expressed here are those of the author/presenter and are not representative of Shift Network employees, customers, or other presenters.
Love this Speaker and What They Have to Say?
It can be yours to keep... forever.
Get lifetime access to the summit and bonus material by upgrading now!
UPGRADE HERE
Stephen Berkley
Producer
Stephen Berkley is a writer and documentary film producer in New York. Although Stephen has worn multiple hats inside the entertainment/media industry for over thirty years, Living With Ghosts is his first fully self-produced feature film. The story idea came with the death of Stephen's father when shortly afterward his mother began reporting interactions with whom she believed to be his father's ghost — which naturally begged the question: Are ghosts a real phenomenon or merely symptomatic of profound grief? Living With Ghosts is the culmination of a seven-year investigation into the nature of love, loss, and postmortem communication and features three survivors in their quest for answers.
Janice Miner Holden, EdD, LPC-S, ACMHP
Professor Emerita of Counseling, University of North Texas; President, IANDS
Janice Miner Holden, EdD, LPC-S, ACMHP, is Professor Emerita of Counseling at the University of North Texas (UNT). Since 1988, her primary research area has been the counseling implications of near-death experiences, after-death communication, and related experiences, resulting in over 50 refereed journal publications, over 100 national and international presentations, and numerous honors and awards. Since 2008, Dr. Holden has served as editor-in-chief of the International Association for Near-Death Studies's (IANDS's) scholarly Journal of Near-Death Studies, and she serves currently as IANDS's President. Dr. Holden co-edited the Handbook of Near-Death Experiences with her colleagues, Bruce Greyson, MD, of the University of Virginia, and Debbie James, MS, RN, CCRN-K, of the University of Texas – San Antonio.
Noelle R. St. Germain-Sehr, PhD, LPC-S, NCC
Clinical Associate Professor, Exec. Director International IADC Therapy Board
Noelle St. Germain-Sehr, PhD, LPC-S, NCC, ACMHP, BC-TMH, is a Clinical Associate Professor and Counseling Clinical Experience Director in the Online Counseling Program at William & Mary. She earned her doctorate in 2003 and has over 29 years of clinical experience. Noelle is a Licensed Professional Counselor Supervisor, a National Certified Counselor, and an ACISTE Certified Mental Health Professional trained to assist individuals with integrating spiritually transformative experiences. She has advanced training in transpersonal counseling, including Induced After-Death Communication (IADC®). She is also the Executive Director of The Center for Grief and Traumatic Loss and The International IADC® Board, and an IADC® Trainer. She holds membership in 16 professional organizations, has served on three editorial boards, and is the Secretary for the Southern Association for Counselor Education and Supervision. Her research focuses on improving mental health providers' effectiveness in addressing transpersonal issues and includes multiple publications and over 50 professional presentations.