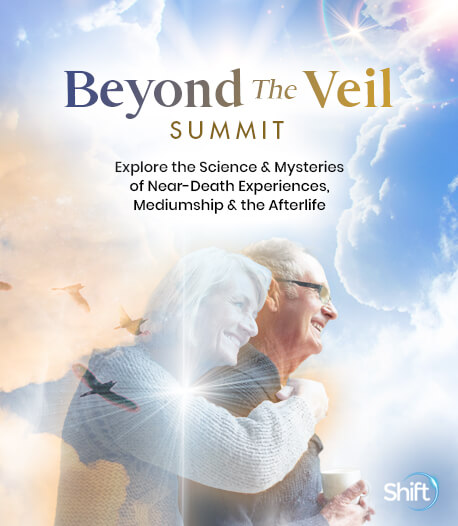 Program & Replays
The Healing Power of Interdimensional Communication
Broadcast on October 31, 2022
With Mark Anthony, JD Psychic Explorer
Hosted by Lisa Bonnice
Combining physics, neuroscience, faith, and riveting true stories, Mark Anthony, JD, takes spirit communication out of the shadows of superstition and into the light of 21st century science. Mark reveals how our "electromagnetic soul" is pure eternal energy that never dies. You will also learn his RAFT Technique and understand how making contact with a loved one in spirit is a powerful instrument of healing and love.
In this session, you'll discover:
How our "electromagnetic soul" (EMS) is pure eternal energy that never dies
How the EMS explains the different forms of spirit communication: mediumship, visitations, NDEs, SDEs, and deathbed visions
Mark Anthony's RAFT technique to recognize contact with spirits, accept it as real, feel it without fear, and trust in the experience
The opinions expressed here are those of the author/presenter and are not representative of Shift Network employees, customers, or other presenters.
Love this Speaker and What They Have to Say?
It can be yours to keep... forever.
Get lifetime access to the summit and bonus material by upgrading now!
UPGRADE HERE
Mark Anthony, JD Psychic Explorer
Mark Anthony, JD Psychic Explorer (The Psychic Lawyer®)
Mark Anthony, JD, Psychic Explorer® (aka The Psychic Lawyer), is a world-renowned fourth-generation science-based evidential psychic medium who communicates with spirits. His credentials are unparalleled in the paranormal world. Mark is an Oxford-educated trial attorney licensed to practice before the United States Supreme Court. He attended the prestigious Arthur Findlay College for the Advancement of Psychic Science in England. Mark has an extensive background in science, quantum physics, survival of consciousness and near-death experiences, archaeology, philosophy, and theology. He examines mystical locations in remote corners of the world to explore Ancient Ruins and Supernatural Phenomena.
Dr. Gary Schwartz, of the University of Arizona's Laboratory for Advances in Consciousness and Health, is one of the world's foremost experts on the Survival of Consciousness and After Death Communication. Dr. Schwartz who studies psychic mediums ranks Mark as one of the top mediums in the United States. He appears nationwide on TV & Radio including CBS TV's "The Doctors," and Gaia TV's "Beyond Belief." He co-hosts "The Psychic and The Doc" on TTN. Mark Anthony headlines at conventions, expos, and spiritual organizations such as the Edgar Cayce A.R.E., International Association for Near-death Studies, Bright Live, The Shift Network, Spiritual Awakenings International, Helping Parents Heal, Vail Symposium & universities including Brown, Columbia, Harvard & Yale.
He's a VIP Executive Contributor for Best Holistic Life Magazine. His latest triple award winning bestseller, The Afterlife Frequency, was also ranked by PrettyProgressive.com as one of the top books about faith in God, and was considered for a Pulitzer Prize. His other bestselling books are Never Letting Go and Evidence of Eternity (also considered for a Pulitzer Prize).