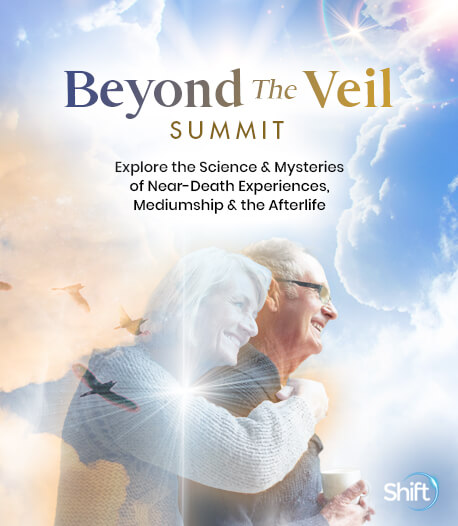 Program & Replays
The Body is the Veil: How We Can Quiet Its Demands and Access Higher Consciousness?
Broadcast on October 31, 2022
With Suzanne Giesemann
Hosted by Lisa Bonnice
Our bodies are perfectly designed to filter out higher consciousness so that we can create and experience everything life has to offer. But what about those times we want to connect with our loved ones in spirit, or when we need higher guidance to manage the chaos of human life? What of those times when we just want the comfort of knowing we are so very loved? Suzanne Giesemann will share tools and processes designed to part the veil, to directly experience the reality of who we are, on demand.
In this session, you'll discover:
Why we choose to adopt these often difficult human lives even though it means we will forget who we really are
Exactly how the body blocks your connection to higher consciousness
Your most effective tools for changing the focus from human awareness to a higher consciousness
The opinions expressed here are those of the author/presenter and are not representative of Shift Network employees, customers, or other presenters.
Love this Speaker and What They Have to Say?
It can be yours to keep... forever.
Get lifetime access to the summit and bonus material by upgrading now!
UPGRADE HERE
Suzanne Giesemann
Mystic, Medium & Author
Suzanne Giesemann is a spiritual teacher, author, and messenger of hope who guides people to the certainty that love never dies and that we are part of a multidimensional universe. She has been featured on Watkins Mind Body Spirit magazine's 2022 list of the 100 Most Spiritually Influential Living People.
Suzanne is a former U.S. Navy Commander, Commanding Officer, and aide to the Chairman of the Joint Chiefs of Staff. Her transition from senior military officer to her current work is featured in the award-winning documentary Messages of Hope, based on her memoir by the same name.
She has authored 13 books, and written and narrated 6 Hemi-Sync® recordings. She produces the Awakened Way app and the Daily Way inspirational messages read by tens of thousands each day, and hosts the popular Messages of Hope podcast.
She is a sought-after keynote speaker at major international conferences, and her many YouTube videos have reached millions of viewers, helping people throughout the world awaken to the interconnectedness of all life. Suzanne leads both online and in-person classes, workshops, and retreats, teaching people around the world about their true nature and how to connect with Higher Consciousness.
Suzanne is the founder of The Awakened WaySM, a path to living a consciously connected and divinely guided life. She is the creator of the BLESS ME Method© of connecting to Higher Consciousness, and the popular SIP of the Divine© meditation. She is a member of the Evolutionary Leaders Circle, a group of thought leaders from diverse disciplines who come together to help support a global shift in consciousness.
Suzanne's gift of communication with those on the Other Side has been verified and recognized as highly credible by noted afterlife researchers. Her messages bring not only hope, but healing and love that go straight to the heart.