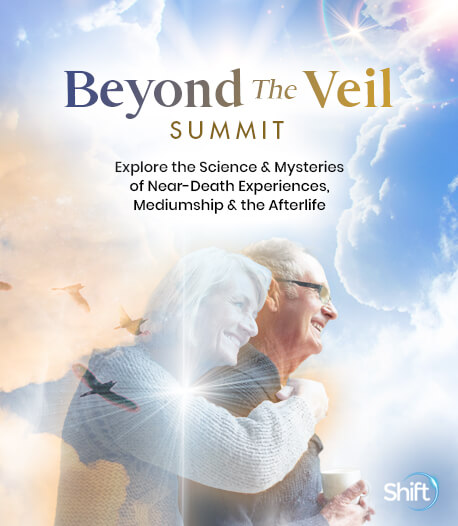 Program & Replays
Want to Have a NDE? There's a Better Way
Broadcast on November 01, 2022
With Scott M. Taylor, EdD
Hosted by Lisa Bonnice
Let's join Dr. Scott M. Taylor as he reveals his shared-death experience (a rare form of near-death experience) and what happens after people encounter the light. He's also going to explore the differences between the physical and nonphysical universe, how it affects the people who have experienced SDE and NDE, and the importance of meditation to perceive nonlocal awareness.
In this session, you'll discover:
Scott's story of his extraordinary shared-death experience

The difference between a near-death experience (NDE) and a shared death experience (SDE)

What's required for a shared-death experience
The opinions expressed here are those of the author/presenter and are not representative of Shift Network employees, customers, or other presenters.
Love this Speaker and What They Have to Say?
It can be yours to keep... forever.
Get lifetime access to the summit and bonus material by upgrading now!
UPGRADE HERE
Scott M. Taylor, EdD
President of the Expanded Awareness Institute
Dr. Scott M. Taylor is one of the few people on the planet who's a shared-death experiencer, academic, educator, and contributor to the field of NDEs and SDEs. He completed doctoral research on near-death experiences, and developed and teaches a meditation method capable of safely exploring the places NDErs visit during their experience. He is gifted in making the exploration of the nonphysical universe accessible to the curious.
Scott wrote and voiced six Into the Light guided meditation albums on near-death experiences, and hosts The Afterlife Files podcast. He taught meditation for the Monroe Institute for 35 years, and retired as Monroe's president and executive director.
He is the president of the Expanded Awareness Institute (EAI), which helps people interested in near-death and shared-death experiences explore what these experiences mean to them and to our culture as a whole. He served twice as a member of the Board of Directors for the International Association for Near-Death Studies (IANDS), and served as co-emcee for IANDS' international conferences for 12 years. He is currently a faculty member of The Shift Network teaching Advanced Bi-Location Practices.