Featured Speakers:
(click photo to learn more)

Dr. Raymond Moody

Rev. Dr. AdaRA L. Walton

Dr. William Bloom

Suzanne Giesemann

Rob Schwartz

Cyndi Dale

Francisco Valentin

Mark Anthony, JD Psychic Explorer

Stephanie Victoire

Ade Anifowose

William Peters, MA, M.Ed.

Amelia Vogler

Paul Levy

Bill Philipps

Christina Lee Pratt

Vincent Genna, MSW

Marie Manuchehri, RN

Dr. Linda Backman

Stephen Jenkinson, MTS, MSW

Carrie Paris

Ash Canty

Risë Severson Kasmirski

Dr. Linda Howe

Mark Pitstick MA, DC

Erika Robinson

Helané Wahbeh, ND

Anne Pryor, MA

Dianna Good Sky

Lee Carroll, the original channel for Kryon, with Monika Muranyi

Sheilaa L Hite

Monika Muranyi
With Host: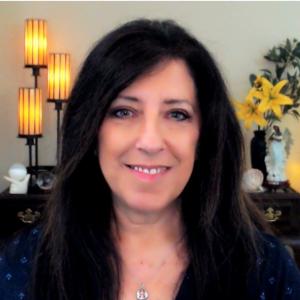 Lisa Bonnice
Program Host at The Shift Network and Award-Winning Author
The boundaries which divide Life from Death are at best shadowy and vague.
Who shall say where the one ends, and where the other begins?
— Edgar Allan Poe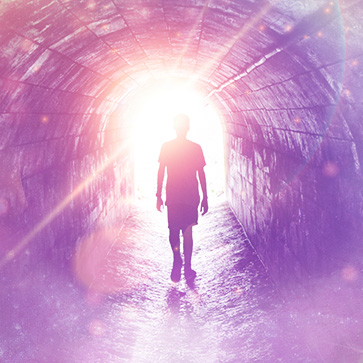 What lies beyond this life? What happens after we die? Can we connect with loved ones after they've crossed over? How can we receive solace and closure on this side of the veil when a loved one passes through to the other side?
The world around us has changed dramatically in the last year. Many of us have faced more death and loss than ever before, which can lead to fear, trepidation, and deep sorrow.
But what if we were to view death differently? What if we saw it as simply a transition from one soul experience to another? Death is not the end of life… in fact, far from it! It's simply a change in our physical condition — and science is now proving that life goes on even after we leave our bodies.
We may fear death because we do not understand it. We are so frightened by our own mortality that we choose to shun the very fact that one day we will all leave this earth.
But fear evaporates in the bright sunlight of understanding. When we explore what lies on both sides of the veil — and the transformation that happens in between — we embrace the mystery, accept the reality of our soul's journey, and become empowered to view our transition into the non-physical in a brand-new way.
We discover a freedom to live more fully in the now… to embody and express love, and connect deeply with the world around us.
Every culture around the world has rituals, rites of passage, and philosophies around the afterlife, our lived experience, and the gossamer shroud between the two. Some choose to view the permeable veil between two worlds as "supernatural"… but in truth, it's simply a connected flow of energy — a meeting of science and spirituality.
Whether you're looking to gain meaningful closure around the loss of a loved one, or wanting to glean insights into how to live fully in the here and now, this unique online event will guide you deeper into appreciation and awe for the preciousness of life… provide a deeper sense of belonging in the shared human experience… and expose you to meaningful stories and insights into death, consciousness, and the beyond.
Together we'll explore safe ways to communicate with the other side, release fear to live fully in the now, and commune and dance with the unknown.
Join the Beyond the Veil Summit for a refreshing take on life, death, and the afterlife… and experience an inspiring blend of science, spirituality, and mediumship from the hearts and minds of leading medical professionals, spirit communicators, and NDE (near-death experience) experts.
When we release our fear of death and dance in the mystery at the heart of the veil, we are able to acknowledge the lessons it has to offer us, receive powerful comfort and healing, and become more present in our human experience of love.
Waiting on the "Other Side" Is Comfort & Unconditional Love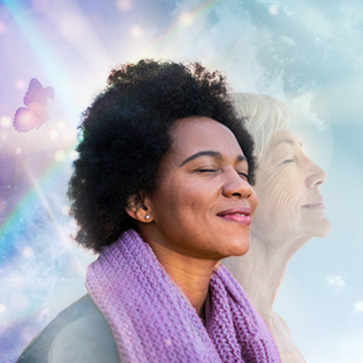 Is it a coincidence that so many people who have died and come back say they were enveloped in profound peace and love as they briefly departed from their earthly life? Why do so many people have positive NDEs while some have distressing ones?
How can you help someone you love pass through to their next evolution with comfort, ease, and surrender? And how can you grieve, heal, and receive closure so you can continue your soul's purpose here on earth?
These are just some of the many salient questions this summit will address.
How we live our lives is paradoxically mirrored in the way we're able to release and let go of life. And, as summit speaker Dr. William Bloom says, a graceful release is helped by a body that is at ease.
During this summit, you'll discover ways to nurture this kind of gracious surrender in your life, leading to more peace in the here and now. You'll become empowered to cherish every moment, live fully, and inspire others to do the same.
Throughout history, people have flocked to seers and mediums. Rulers and leaders have turned to oracles to elicit communication with other realms, searching for tried-and-true practices that have successfully penetrated the veil between the world of the living and that of the departed.
During the Beyond the Veil Summit, you'll hear illuminating insights from medical professionals, researchers, those who have tasted death and come back, and experts who can communicate with those who have crossed over.
This online event will guide you through an abundance of practical teachings, including how to conduct spirit communication in a safe way, find a reputable medium for assistance, and discern if you are receiving true spirit guidance.
Let their remarkable stories and guidance touch your heart, heal your wounds, enlighten you, enfold you with comfort, and ultimately draw you toward living fully in each moment for the rest of your life — knowing that beyond your current human experience is a celestial realm where peace, love, and beauty reign.
Death is not extinguishing the light; it is putting out the lamp because dawn has come.
— Rabindranath Tagore
Here's some of what our brilliant teachers will be sharing with you…
Suzanne Giesemann shows you how to overcome your fear of death and accept that your soul is eternal — so you can live lucidly as both fully human and fully divine, and feel greater joy, freedom, and peace.

Leading near-death experience authority Dr. Raymond Moody shares a composite picture of God based on the countless NDE stories he's heard over the years.

Rob Schwartz shares stories of pre-birth planning and explains the 5 main reasons why we plan our greatest challenges before we're born.

Cyndi Dale demonstrates how to invoke muses, saints, sorcerers, shining ones, and other spirit allies to boost your healing and manifesting powers.

Rev. Dr. AdaRA L. Walton explains how to use meditation, visualization, and intent to access your light — and explores the important differences between full-spectrum and incandescent light.

Francisco Valentin shares his near-death experience and explains how you can find your own path back to Source, revealing your true identity.

Mark Anthony discusses spirit communication, near-death experiences, and deathbed visions through the lens of 21st-century science.

Christina Lee Pratt shares how "tending the dead" can relieve judgement, shame, and anxiety about your own death.

Ash Canty shares what it's like to be a queer, Black, non-binary death walker and medium in this world today.

Psychic medium Vincent Genna, MSW explains how to discern if you are receiving true spirit guidance — to know where and who your messages are coming from.

Author Stephanie Victoire explores how to access your "soul stories" and past lives to reach the knowing of who you are and what your purpose may be.

And much more!
During the Beyond the Veil Summit, you'll hear about uncommon and miraculous experiences now being validated by a growing body of scientific research. You'll converge with impassioned hospice workers, death doulas, surgeons, and other professionals who are creating bridges between science and what was formerly the sole purview of theological and mystical teachings.
In this uplifting and enlightening summit, you'll receive comfort, healing, and inspiration to approach your own life and death with wonder, courage, and awe.
During this groundbreaking 5-day event with 30 incredible speakers, you'll discover:
How to make the purest connections across the veil to receive profound help and guidance
How to calibrate your energy and frequency to communicate between worlds and connect with your loved ones
How to use casting, reverse-photo psychometry, and automatic writing to shift the carry-over patterns that exist in the ancestral afterlife and improve your life
The science behind channeling — including intuition, images, and premonitions — based on 150 years of research
How to heal relationships across the veil with experts who can see challenging loved ones as the light beings they really are
Methods for cooperating with the angels and spirits who might aid you as you approach the end of life and your transition into the "Clear Light"
Why asking the right questions can connect you with your spirit guides, deceased loved ones, ascended masters, and Source
How tying your current life to historically verifiable ancestral past lives can give you the skills to cope with memories and past-life symptoms
How to access the 9 keys to perceiving your loved ones who have changed worlds even if you've never received any after-death communication
Ways to strengthen your intuition by learning to recognize signs from loved ones on the other side
Why it's important to grieve, share your stories, and trust the process of life, especially in the midst of chaos
How to transform your life by accessing the Akashic Records and receiving soul-level illumination leading to personal growth and empowerment
And many more beautiful discoveries…
With the Beyond the Veil Summit, you'll start to see how to invoke both science and spirituality in your own unique journey — for completion and closure around difficult losses, emotional resolution, and a more fulfilling and meaningful life for you and your loved ones. Join us for this landmark free 5-day online event.
I said to Life, "I would hear Death speak."
And Life raised her voice a little higher and said,
"You hear him now."
— Kahlil Gibran
Here's what participants had to say about previous years' Beyond the Veil Summit…
"... it was both affirming and inspirational, like talking with dear friends."
The summit was excellent — I loved being in connection with so many like-minded people within the topic of near-death experiences. Having lived through a near-death experience myself, and also working in the energy medicine/spiritual healing field, it was both affirming and inspirational, like talking with dear friends.
— Margaret Gilfoyle, Fort Collins, Colorado
"There was such great insight and information being shared…"
I was really moved by the personal stories and experiences that each of the speakers shared. There was such great insight and information being shared that I couldn't help myself and went out to their websites to order their books or learn more about their teachings. I am excited to continue my learning journey, and these presentations were just the tip of the iceberg.
— Robin McBride, Ravensdale, Washington
"So many people are afraid to talk about death, but this was so positive and uplifting."
I absolutely loved this summit. I think everyone should sit and listen to these types of speakers. So many people are afraid to talk about death, but this was so positive and uplifting. I was fully informed and entertained in my lockdown situation!
— Lynne, England
"I now have access to so much positive information, I need never be downcast again."
Wonderful, thank you! Such an uplifting experience. Made me forget about Covid and politics and lifted me to a higher level. It also gave me access to people and information I didn't know about. I now have access to so much positive information, I need never be downcast again.
— Gillian, Great Britain
"I was amazed by the variety of approaches to this topic, and the personal accounts of experiences offered to the audience."
I was amazed by the variety of approaches to this topic, and the personal accounts of experiences offered to the audience. All were very uplifting and I learned something new from every speaker. Many thanks to Lisa Bonnice, the interviewer, who made it easy for everyone to share in depth and asked the questions we all had on the tips of our tongues. Thank you for the privilege of participating as a seeker.
— Angela Youdale, North Wales, United Kingdom
"I feel that my perspective has evolved in many ways, and I feel more open and reconnected with my life…"
The subject matter for this summit was absolutely fascinating! Each topic was very engaging. Each speaker brought their own unique perspective, and shared intimate stories from their own lives. This summit offered an interesting study into different topics regarding the afterlife and spirituality as a whole. I felt a deep connection to these topics, and it has prompted me to continue learning more about these topics and opening up to my intuition much more. I feel that my perspective has evolved in many ways, and I feel more open and reconnected with my life, and with humanity and our universe! Very inspiring!
— Dani, Canada
"I am eagerly living each precious moment of my life more consciously."
I learned so many new ways to consider experiences I've had. It was validating to hear I am not alone. Each presenter was radiant and authentically enthusiastic. I participated in all the abbreviated experiential offerings and experienced my first clairaudient message today. It was so profoundly moving and timely. I'm still in a state of reverence over the entire week's synchronicities and today's revelation. Life-changing. I'm deeply grateful for your role in making this available to me. I am eagerly living each precious moment of my life more consciously.
— T. Paige Jackson, Black Mountain, North Carolina
"Our world needs kind, compassionate people like this to help awaken the sleeping ones."
Thank you so much for your generosity in sharing such a wealth of knowledge in this Beyond the Veil Summit. The presenters were amazing and offered so many insights with their own personal experiences and wisdom. I learned a lot and am so grateful for this opportunity to hear from many great teachers. I almost filled a whole notebook as I was able to listen to all of the sessions. Our world needs kind, compassionate people like this to help awaken the sleeping ones. We have much work to do, and these fine folks are working hard and helping bring much-needed awareness and change to our worldview.
— Bethany Kirwen
"I am very pleased to have had this opportunity to listen to these very interesting and informative people, as I have benefited greatly from this summit."
Listening to these sessions have really enlightened me and helped me to understand some things more clearly with our life and with death, and as a result has made me feel better about some circumstances in my own life. I am very pleased to have had this opportunity of listening to these very interesting and informative people, as I have benefited greatly from this summit.
— Barb Obee, Calgary, Canada
"This was one of the most eye-opening, informative, and delightful of all the summits I have participated in so far."
This was one of the most eye-opening, informative, and delightful of all the summits I have participated in so far. Thank you, The Shift Network, for your summits, but especially this one. Loved it!
— Toni, Phoenix, Arizona
Co-Sponsors