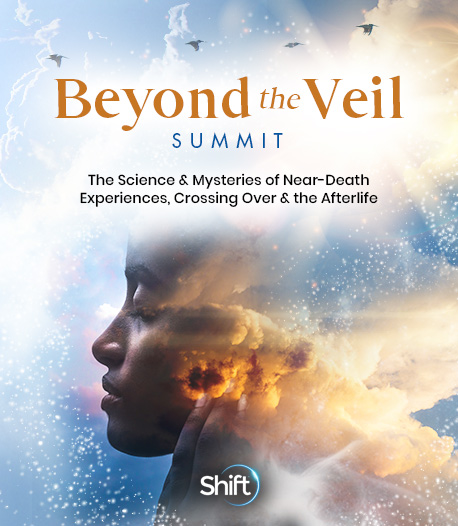 Program & Replays

We're Awakening, Right On Schedule
Broadcast on October 12, 2021
With Lee Carroll, the original channel for Kryon, with Monika Muranyi & Monika Muranyi
Hosted by Lisa Bonnice
Lee Carroll and his partner, Monika Muranyi, have published three books from the vast collection of Kryon archives channeled by Lee since 1989. Together, they share Kryon's words explaining the concept of energetic "time capsules," residing both within Gaia and our own DNA.
In this session, you'll discover:
Time capsules are energetic gateways to our upgraded future, not capsules from the past
That as we evolve and resonate with higher levels of love and compassion, our time capsules open
Gaia and humans carry separate time capsules, cooperating together to create a more enlightened planet
The opinions expressed here are those of the author/presenter and are not representative of Shift Network employees, customers, or other presenters.
Love this Speaker and What They Have to Say?
It can be yours to keep... forever.
Get lifetime access to the summit and bonus material by upgrading now!
UPGRADE HERE
Lee Carroll, the original channel for Kryon, with Monika Muranyi
Lee Carroll, The Original Channel for Kryon
Lee Carroll and Monika Muranyi work together as a team to share Kryon's wisdom teachings. Lee's relationship with Kryon began in 1989 when he experienced a profound loving energy that awakened him to an understanding that God was bigger than he'd ever imagined. Since then, Lee has produced 14 Kryon books, and co-authored three Indigo Children books.
Lee is the original channel for Kryon, and his service to humanity as a channel for Kryon has been recognized by the Delphi Metaphysical University, who awarded him an honorary doctorate degree of Science, Transpersonal Psychology, & Metaphysics. In addition, he's been listed for six consecutive years as one of 100 Most Spiritually Influential Living People by the prestigious WATKINS Mind, Body, Spirit magazine.
Monika Muranyi began her journey with Lee in 2012 when she launched her first published book, The Gaia Effect. Monika went on to publish three more books from the vast collection of Kryon channels. As a result, she has masterfully helped to explore the complex subject "Who are we, and why are we here?" Throughout her books, Monika has posed dozens of questions to Kryon that provide us with greater understandings and new realizations about esoteric truths. 
Together, they have created three beautifully illustrated oracle card decks, two Kryon Apps for the smart phone, and a weekly online gathering of old souls who participate in the Healing Wednesday program.
Monika Muranyi
combined with Lee Carroll