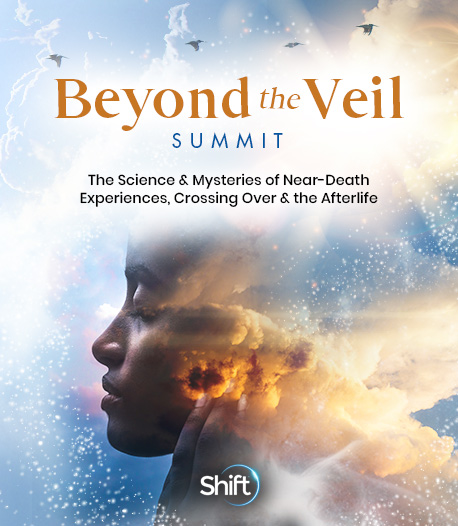 Program & Replays

The Shared Death Experience: A Compelling Glimpse of a Glorious Afterlife
Broadcast on October 11, 2021
With William Peters, MA, M.Ed.
Hosted by Lisa Bonnice
Join William Peters, MA, M.Ed., as he discusses the awe-inspiring, shared-death experience (SDE) — and how participation can positively inform our views of transition, death and the afterlife. He will also present pioneering research that identifies the first systematic typology for SDEs (including their remarkable features and profound healing benefits for participants).
In this session, you'll discover:
A detailed definition plus the first research-based typology for SDEs
The primary, common features of SDEs
How to safely, gently and lovingly experience SDE yourself with loved ones
The opinions expressed here are those of the author/presenter and are not representative of Shift Network employees, customers, or other presenters.
Love this Speaker and What They Have to Say?
It can be yours to keep... forever.
Get lifetime access to the summit and bonus material by upgrading now!
UPGRADE HERE
William Peters, MA, M.Ed.
Founder, Shared Crossing Project Director, Shared Crossing Research Initiative
William Peters, MA, M.Ed. is founder of Shared Crossing Project (whose mission is to raise awareness for and educate people about profound healing experiences available to the dying and their loved ones). As director of Shared Crossing Research Initiative (SCRI), William and his team collect and study extraordinary end-of-life experiences (shared crossings), and are recognized as the world's leading authorities on the shared-death experience (SDE). The team has developed methods to facilitate these shared crossings, and to assist participants with meaningfully integrating their experiences. William conducts workshops nationally, where he presents his research. He is a licensed psychotherapist at the Family Therapy Institute in Santa Barbara, where he specializes in end-of-life counseling as a means toward psycho-spiritual evolution. William has served as a Zen hospice volunteer, and his work is informed by his own two near-death experiences plus several SDEs. William's new book, At Heaven's Door: What Shared Journeys to the Afterlife Teach About Dying Well and Living Better, will be published in 2022.