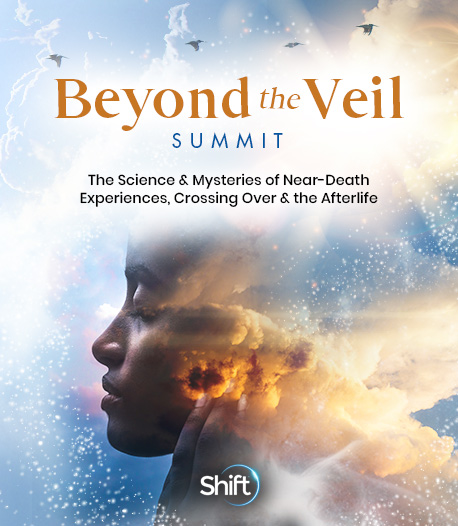 Program & Replays

Life Beyond Life—Stonehenge, Labyrinths, and House Clearings
Broadcast on October 11, 2021
With Sheilaa L Hite
Hosted by Lisa Bonnice
Sheilaa L. Hite, C.Ht., CLC will inspire your transformational spiritual work in this session, by honoring the need to consciously acknowledge the continuous, infinite thread of life and energy that connects all of us to each other and Divine Purpose, which is love. Life is a never-ending cycle, presenting us with opportunities to transform as we learn from all of our experiences and heal our souls.
In this session, you'll discover:
Everyone is an expression of love, and worthy of being happy
We are powerful and blessed beyond our knowing
Magic and miracles are real, and happen all the time
The opinions expressed here are those of the author/presenter and are not representative of Shift Network employees, customers, or other presenters.
Love this Speaker and What They Have to Say?
It can be yours to keep... forever.
Get lifetime access to the summit and bonus material by upgrading now!
UPGRADE HERE
Sheilaa L Hite
Founder of Center for Practical Spirituality, Tarot Master, Spellcaster, Medium
Sheilaa L. Hite, C.Ht., CLC, is a master medium, healer, spell caster and author who insightfully uses intuition, tarot, astrology, palmistry, psychometry, dream and symbol Interpretation, channeling, and meditation to help her clients and students fulfill the meaning and purpose of their lives. She is also a certified clinical hypnotherapist, past life regressionist, certified mentor/life coach, and motivational speaker. As a naturally gifted Intuitive, she innately understands the true function of energy and knows how to powerfully work with it to manifest magic, miracles, and joy for her clients and herself.
Sheilaa is one of a select few people in the world permitted by the British government to enter and conduct ceremonies in the sacred "inner circle of stones" at Stonehenge. She has a psychic reading accuracy rate of 95-100%, and is featured in Paulette Cooper's book, The 100 Top Psychics in America. Her books include Secrets of a Psychic Counselor... The Infinite Tarot: the Essential Guide for Connecting to the All-Knowing Source... and 101 Tarot Spreads Series.
A catalyst of the soul and mind, her extraordinary ability to recognize, integrate, and align the energies of the four creative realms have made legendary her mastery at teaching others how to turn "lead into gold." By synthesizing the expertise of her lifetime, extensive practical experience, sharp business acumen, innate intelligence, and spot-on intuition, she uniquely unites and ignites life's key elements as she reveals the modern-day alchemy secrets for making dreams come true.