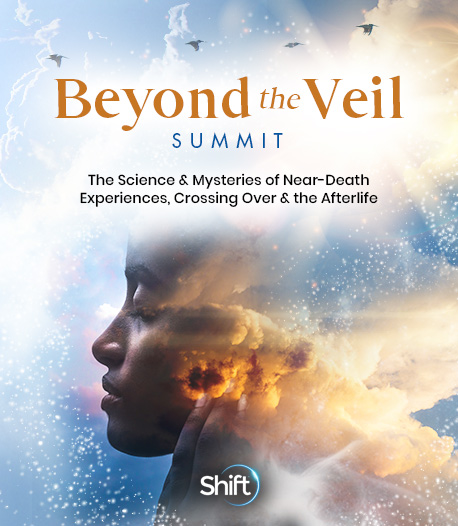 Program & Replays

How To Discern If You Are Receiving True Spirit Guidance: Know Where & Who Your Messages Are Coming From
Broadcast on October 15, 2021
With Vincent Genna, MSW
Hosted by Lisa Bonnice
Many people have become obsessed with connecting with their spirit guides, angels, deceased loved ones, ascended masters, and Source with the anxious intent of obtaining wanted guidance — only to sometimes receive confounding and possibly harmful messages. You need to know if you are making legitimate connections, and receiving legitimate answers from legitimate sources. Let Vincent Genna show you how to make the purest connections to receive profound help and guidance, when you are attempting to reach across the veil.
In this session, you'll discover:
How to clear the clutter from your mind and heart, so not to confuse or misinterpret messages you're receiving
How to ask the right questions, to receive the right answers from the right sources
How to come from a place of genuineness, with pure intentions for desired guidance
The opinions expressed here are those of the author/presenter and are not representative of Shift Network employees, customers, or other presenters.
Love this Speaker and What They Have to Say?
It can be yours to keep... forever.
Get lifetime access to the summit and bonus material by upgrading now!
UPGRADE HERE
Vincent Genna, MSW
International Psychic Therapist, Medium, Spiritual Teacher, Author
For almost four decades, Vincent Genna, MSW, has helped thousands of people around the world heal, unlock, and release their passions and purpose. He does this by transforming their lives through his inspiring radio and television interviews, dynamic and loving keynote presentations, workshops, classes, and private sessions. An authentic and gifted psychic medium (with the knowledge and experience of a psychotherapist and the big charming personality of a showman), Vincent offers his audience and clients the opportunity for deep emotional healing, and radical spiritual awakenings.
Not only is Vincent a seasoned expert in the afterlife, but having been a hospice clinical social worker he is also well experienced in death, dying, and bereavement. Vincent helped over 500 patients through their dying process while supporting their caregivers and loved ones. Besides having advanced psychic and medium skills to communicate with human souls and spirits, Vincent is also able to communicate with living and deceased animals to obtain healing messages for both animals and their owners experiencing physical and emotional issues. His range of experience with animals is beyond compare, which includes communicating not only with pet dogs, cats, and horses, but also a donkey, rooster, and Koko the sign-language communicating gorilla.
These days, you can hear Vincent hosting a weekly Unity online radio show called Stop Stopping Yourself, along with his many recorded interviews on ABC, CBS, and NBC television shows across the nation. Everyone who experiences a Vincent Genna event goes home enlightened, energized, and empowered — emotionally prepared to unlock and release their passions and purposes, and possessing the key to achieving their life goals and fulfilling their dreams.