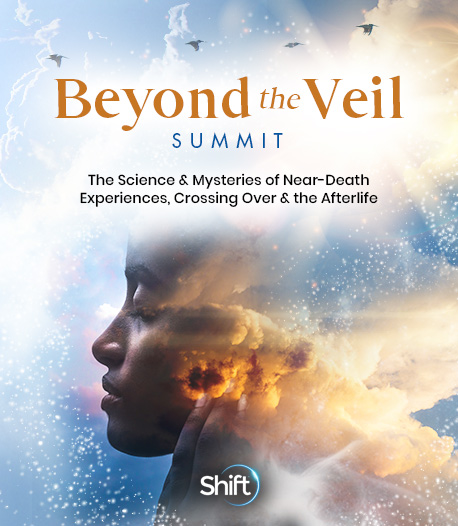 Program & Replays

No More Fear: Mediumship and the Ultimate Freedom
Broadcast on October 11, 2021
Hosted by Lisa Bonnice
With Suzanne Giesemann
In this session, Suzanne Giesemann tells us that fear of death is pervasive in human life, affecting our happiness as well as our relationships. Coming to know (with evidence) that we do not die can be profoundly healing, replacing fear with joy — and a new certainty that life and love are eternal. In knowing that at a deeper level we are indestructible, we can ultimately come to know our true nature. Revealing one magnificent light of consciousness and boundless creativity, we may then live lucidly as both fully human and divine.
In this session, you'll discover:
Fear of dying pervades human existence
Evidence-based mediumship shows that consciousness continues beyond this life
A pathway way home to our true, unchanging state of being
The opinions expressed here are those of the author/presenter and are not representative of Shift Network employees, customers, or other presenters.
Suzanne Giesemann
Founder and Teacher of The Awakened Way
Suzanne Giesemann is a messenger of hope, founder and teacher of The Awakened Way℠ — a path to knowing who you are and why you're here. A former U.S. navy commander, she served as commanding officer and aide to chairman of the joint chiefs of staff on 9/11. Today, Suzanne awakens clients to the existence of Universal Consciousness, and our interconnectedness. Suzanne is author of 13 books, including Messages of Hope: The Metaphysical Memoir of a Most Unexpected Medium... Wolf's Message... Still Right Here: A True Story of Healing and Hope... and In The Silence: 365 Days of Inspiration from Spirit.
She's been keynote presenter for numerous organizations, including Edgar Cayce's Association for Research and Enlightenment, the Academy for Spiritual and Consciousness Studies, the Afterlife Research and Education Institute, and the International Association for Near-Death Studies. She has led weekend retreats at well-known spiritual centers, including Omega Institute, Lily Dale Assembly, The Monroe Institute, and Unity Village. She has written and narrated the popular Mediumship series of Hemi-Sync® recordings.
Suzanne's gift of evidential mediumship has been tested and verified. Her work has been recognized as highly credible by noted afterlife researchers and organizations. Whether in her books and CDs, her classes and workshops, her Messages of Hope Unity Online Radio show, or her one-on-one sessions, Suzanne brings messages of hope, healing, and love that go straight to the heart and illuminate the light of self-awareness within.